Karl Lagerfeld took us grocery shopping yesterday. He transformed the Grand Palais into a giant supermarket filled with chic Chanel groceries and made the bags to suit the occasion. They came in the form of egg containers, chain-laden grocery baskets and coco milk paperboard cartons.
I'm not sure if I would like to carry these around, but you can't deny that they are absolutely "fresh" :)
Ayer Karl Lagerfeld nos llevó de compras al supermercado Chanel transformando el Grand Palais en un super gigante lleno de productos súper chic y mostró carteras acordes a la ocasión. Se vio de todo un poco, desde carteras en forma de cajitas de huevos, hasta canastas de compras hechas de cadenas y cartones de leche de coco.
No sé si me gustaría usarlas, pero no podemos negar que todas lucen recién "salidas del horno" :)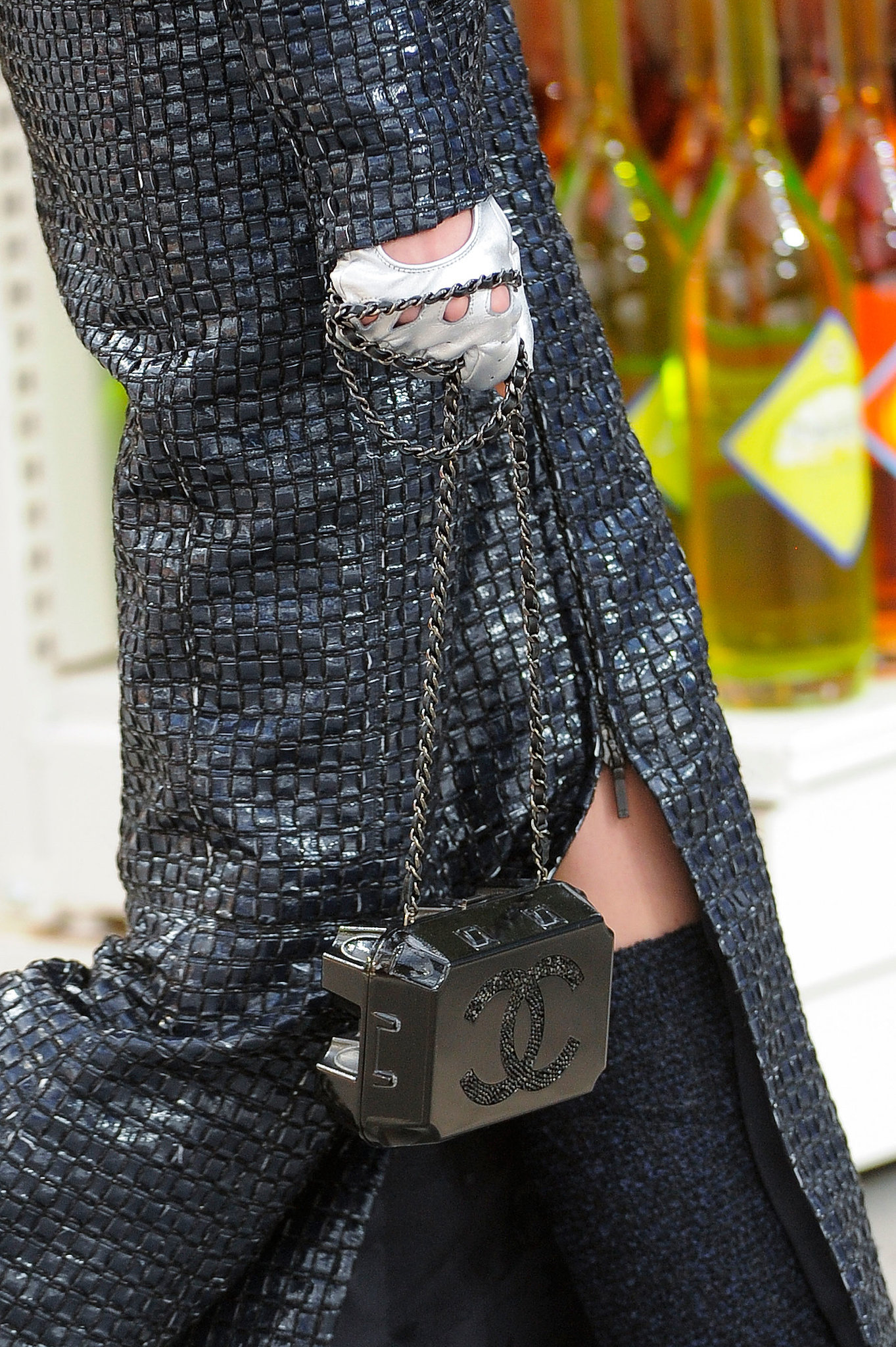 Karl Lagerfeld explains what inspired to make this collection:
Karl Lagerfeld nos cuenta que lo inspiró a la hora de crear esta colección: