For this Fendi Pre-Fall collection, Karl Lagerfeld created dresses, pants, and coats with lots of asymmetric patterns and great use of color. I especially love the combination of gray, burgundy, light pink, and white. And the accessories! Beautiful fur boots and the bags, from clean designs to color blocking in an array of materials.
If I could choose what to "steal" from this collection, it would be the coats. I love them all.
Para esta colección Pre-Otoño 2014 Karl Lagerfeld creó vestidos, pantalones y abrigos de diseños asimétricos y un gran uso del color. Especialmente me gusta la combinación de los colores gris, vino, rosa claro y blanco. Y los accesorios! Botas de piel lindísimas y carteras que van desde diseños súper simples a color block en diferentes materiales.
Si pudiera elegir que "robarme" de esta colección, serían los abrigos. Todos divinos.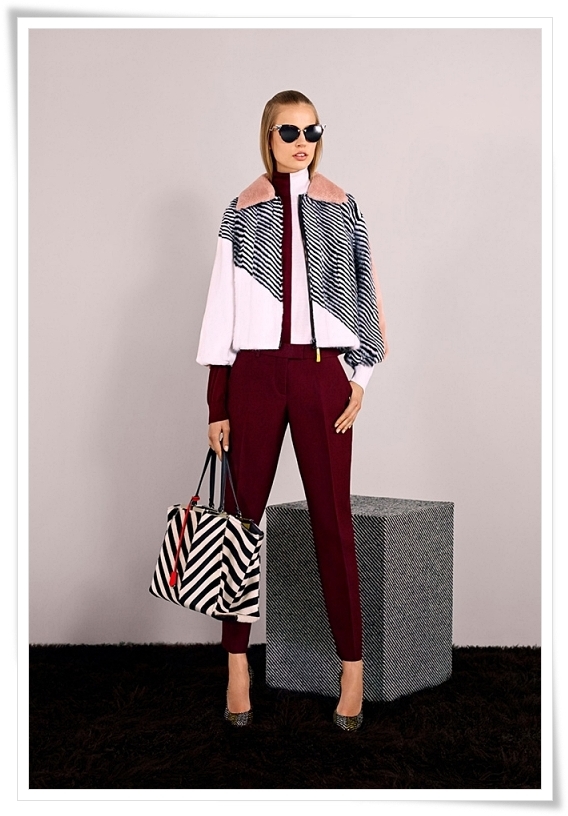 Featured Images Courtesy of: Fendi.