What do you think about fringe? Are you a fan?
Somehow fringe always comes back and this time it was present on the runways of Valentino, Gucci, Altuzarra, Calvin Klein and it is a big trend for Spring. Fringe is tricky, it can look great or can be a disaster. I've always had a love/hate relationship with fringe but maybe this spring season I will forget about the hate and make it all about the love. What about you?
Que opinas de los flecos? Te gustan?
Los flecos siempre vuelven a ponerse de moda y esta vez estuvieron presentes en las pasarelas de Valentino, Gucci, Altuzarra y Calvin Klein entre otros, proyectandose como una de las tendencias para esta primavera/verano. Los flecos pueden ser riesgosos, dependiendo de como los uses pueden quedar lindísimos o resultar un desastre. Personalmente siempre tuve una relación de amor/odio con los flecos pero esta primavera estoy considerando darles una oportundad. Y tu?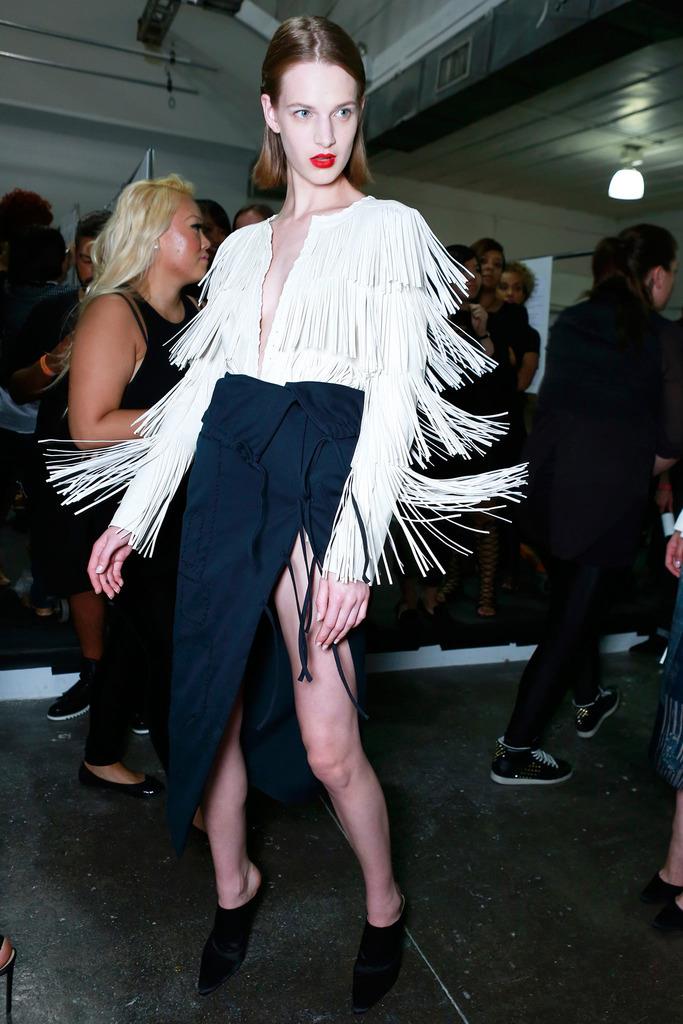 Featured Images via: Style