Every year I take the time to go and see the holiday windows at Bergdorf Goodman. This year the theme is "Holidays on Ice". Each window represents a different holiday: Fourth of July, Arbor Day, Valentine's Day, Halloween, and April Fool's which was an upside down garden party defying gravity. Of course, as expected, each window comes with the highest fashion. Valentino, Alexander McQueen, Rochas, Miu Miu, and Marc Jacobs are just a few of the designers featured this year.
Even though there are other stores doing a fantastic job, Bergdorf just makes it spectacular!
These are some of the photos I took, and a video of the behind the scenes and the reveal of the windows.
Cada año me hago de tiempo para ir a ver las vidrieras de Fin de Año de Bergdorf Goodman. Este año el tema es "Holidays on Ice". Cada vidriera representa una celebración diferente: 4 de Julio, el Día del Árbol, el Día de San Valentín, Halloween, y el Día de los Inocentes con un jardín invertido desafiando la gravedad. Como es de esperar en cada vidriera están expuestas piezas de las casas más prestigiosas de la moda. Valentino, Alexander McQueen, Rochas, Miu Miu, y Marc Jacobs son sólo algunos de los diseñadores seleccionados este año.
A pesar que hay otras tiendas haciendo también un trabajo fantástico, Bergdorf es simplemente espectacular!
Estas son algunas de las fotos que tomé, y además un video mostrando los preparativos y la inauguración de las vidrieras.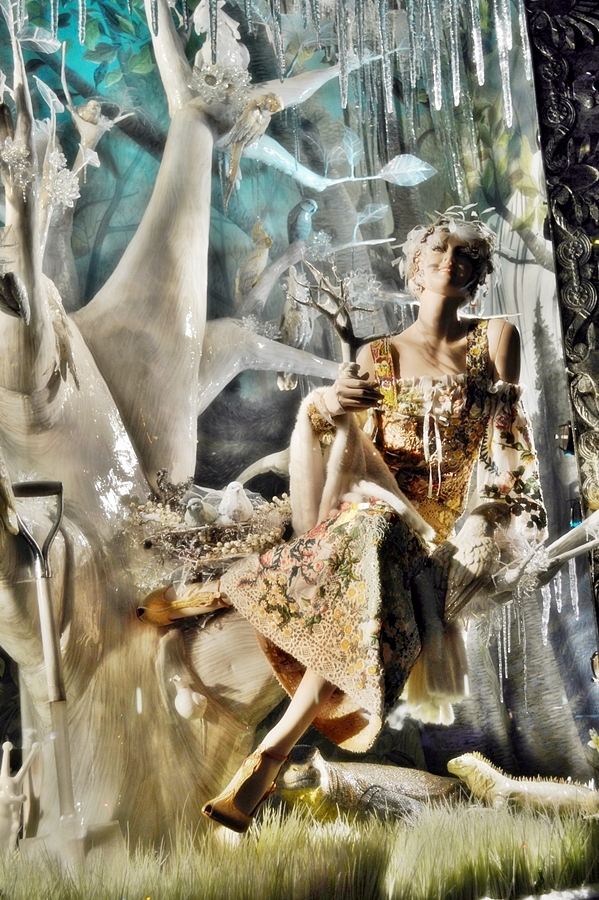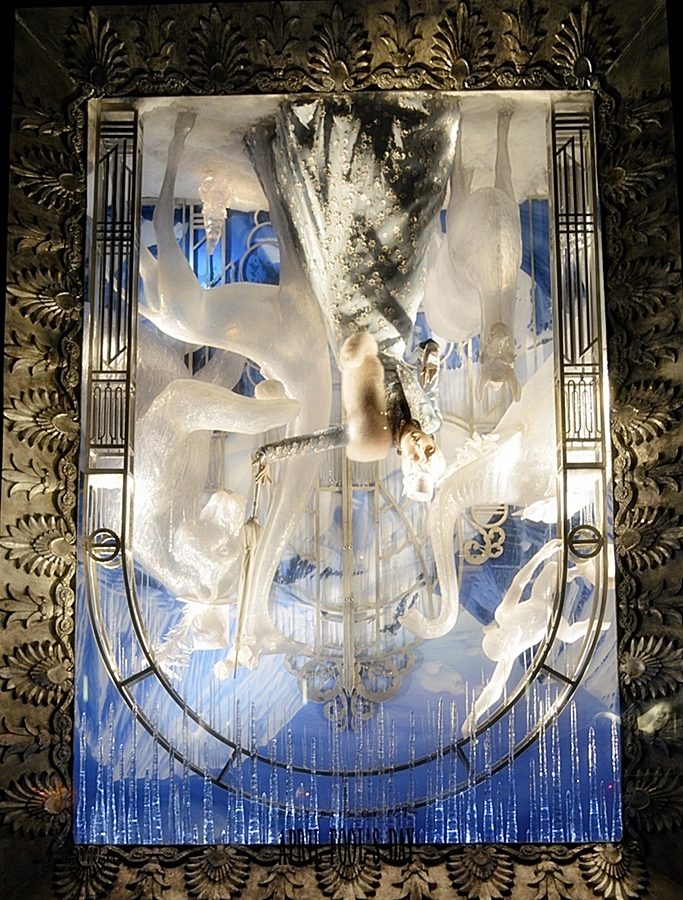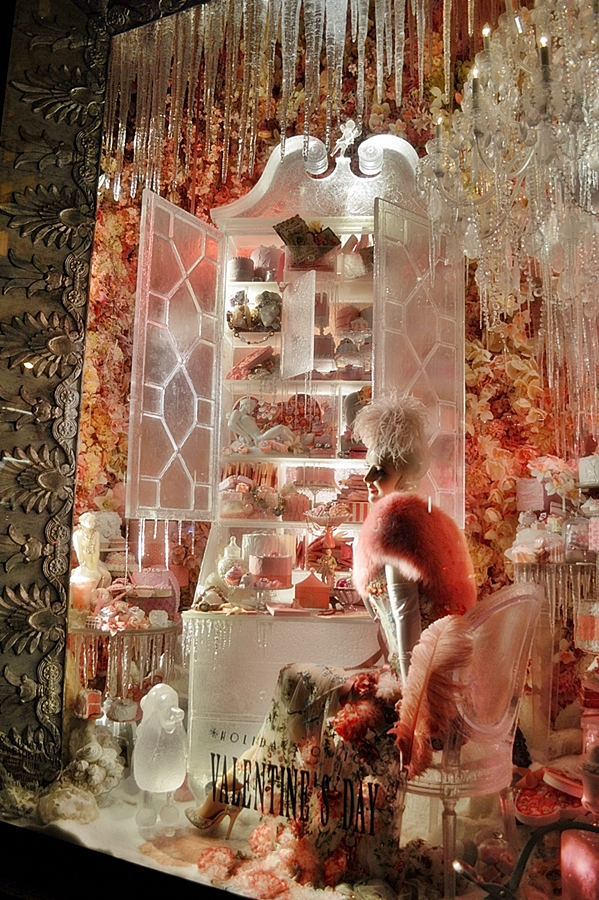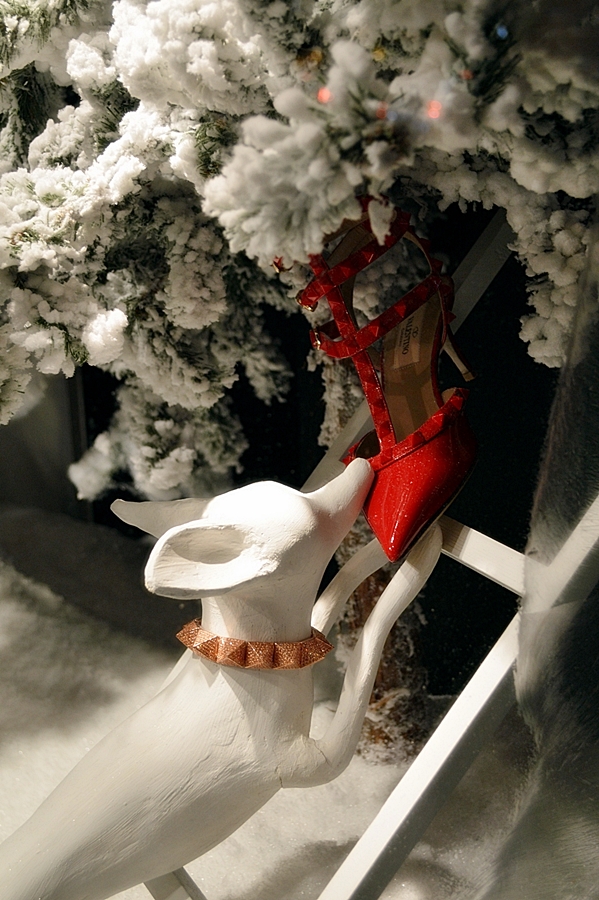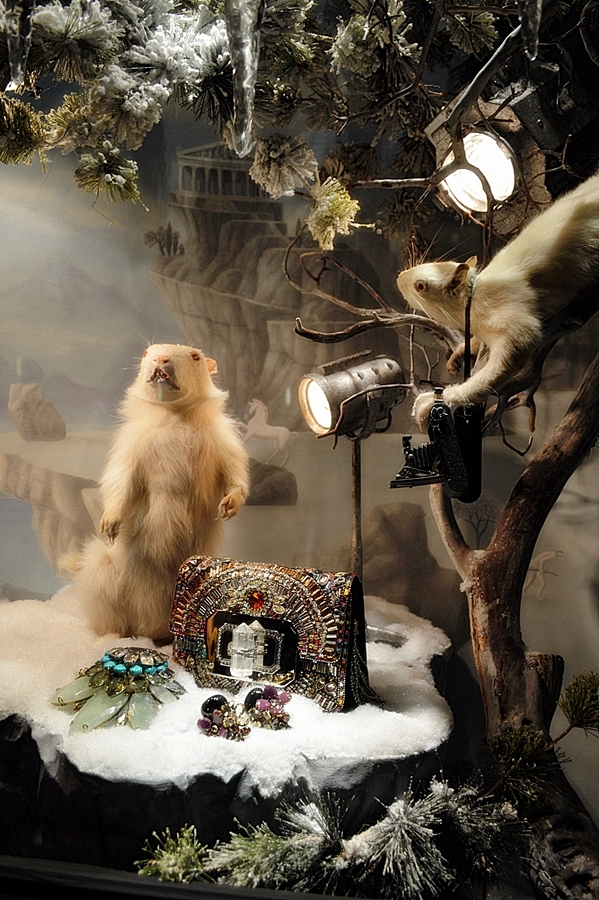 And here is the video:
Y aquí tienes el video:
Featured Images by: Reportista - Video courtesy of: Bergdorf Goodman.