The parka is like the younger sister of the trench coat. Both are classic pieces, and both were basically created to help us go through those lousy weather days, but the parka is more fun and casual. And let's not forget about the hoody, which on rainy or snowy days is always a plus.
For the ultimate luxury look no further than Mr & Mrs Furs, but you can also find (if you prefer) beautiful faux fur lined parkas, like the ones below from Zara.
The choices are endless.

La parka es como la hermana menor del trench coat. Ambos son piezas clásicas y fueron creados básicamente para ayudarnos a sobrevivir esos días de mal tiempo, pero la parka es más divertida y casual. Y además está el detalle de la capucha, que en días de lluvia o nieve es siempre una ventaja.
Para el máximo lujo están las de Mr & Mrs Furs, pero también (si lo prefieres) puedes encontrar parkas divinas forradas con piel sintética como las de abajo de Zara.
Las opciones son infinitas.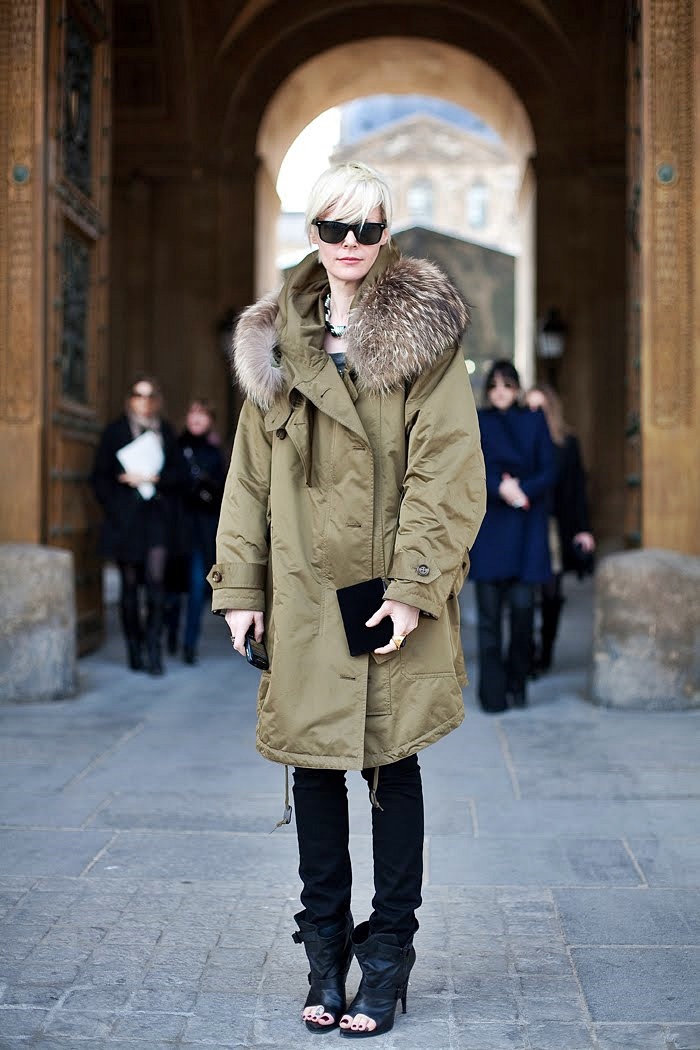 These are some that I love:
Estas son algunas que me encantan:
Featured Street Images Courtesy of: Vogue.