Holiday parties are in full swing, from small gatherings to formal galas, there's plenty happening and more to come before the end of the year. I usually worry about what I'm going to wear first, but once that's solved I start looking for inspiration for the perfect makeup.
One of my favorite looks for this season is the one brilliantly created by Pat McGrath for Dolce & Gabbana Fall/Winter 2013. A twist on classic Italian glamour inspired by Mr. Dolce and Mr. Gabbana's favorite actress, Sophia Loren. She used a simple formula: a strong brow + a cat-eye + red lips. A simple formula yes, but always good to find some inspiration and tips from the creator herself to achieve the perfect look.
These are some photos and a fantastic video that can help you to recreate this look.
Las fiestas de fin de año están en pleno auge con numerosos eventos, desde pequeñas reuniones a galas formales, y con mucho más aún por venir antes que finalice el año. Normalmente pienso primero en lo que me voy a poner, pero una vez que eso está decidido comienzo a buscar inspiración para un buen maquillaje.
Uno de mis looks favoritos para esta temporada es el brillantemente creado por Pat McGrath para Dolce & Gabbana Otoño/Invierno 2013. Una version del clásico glamour italiano inspirado en Sofía Loren, la actriz favorita de los Sres. Dolce and Gabbana. Ella usó una fórmula simple: cejas fuertes + ojos con rabillo (cat-eye) + labios rojos. Una fórmula simple sí, pero siempre es bueno buscar algo de inspiración y los consejos de la misma creadora para lograr el look perfecto.
Estas son algunas imágenes y un fantástico vídeo que pueden ayudarte a recrear el look.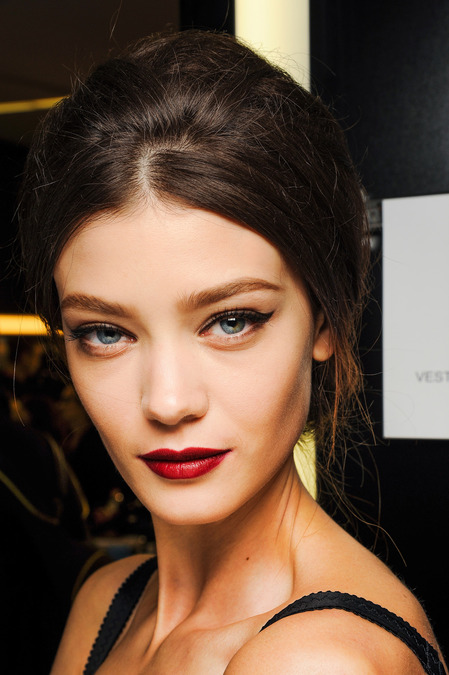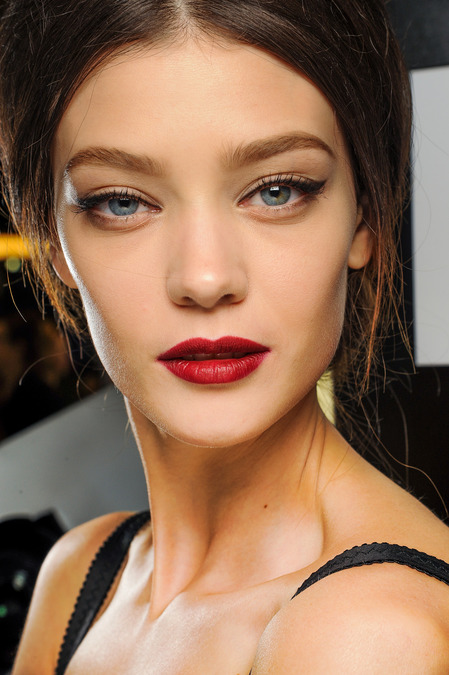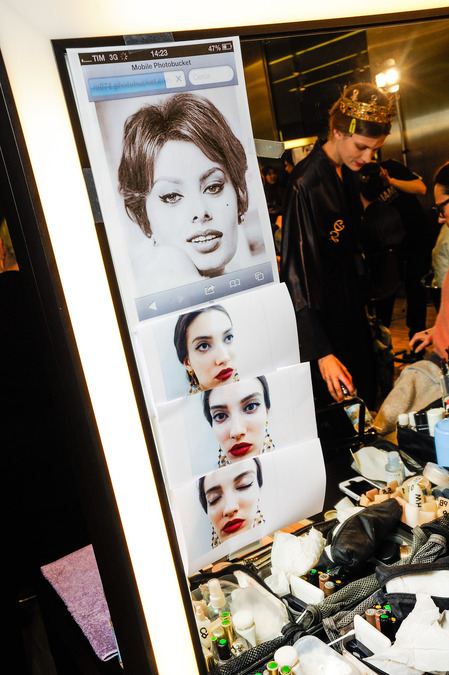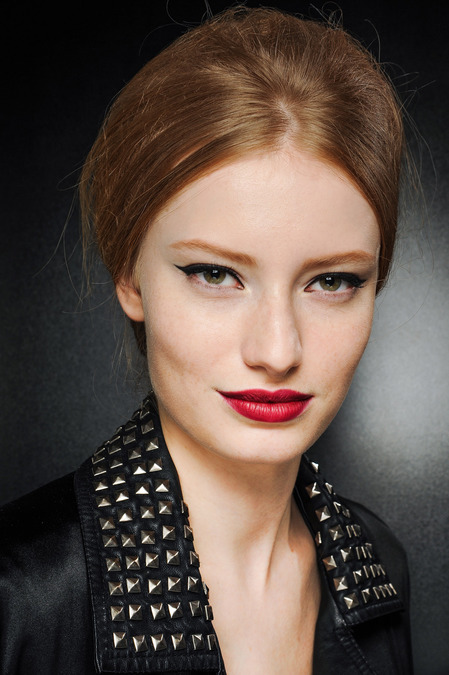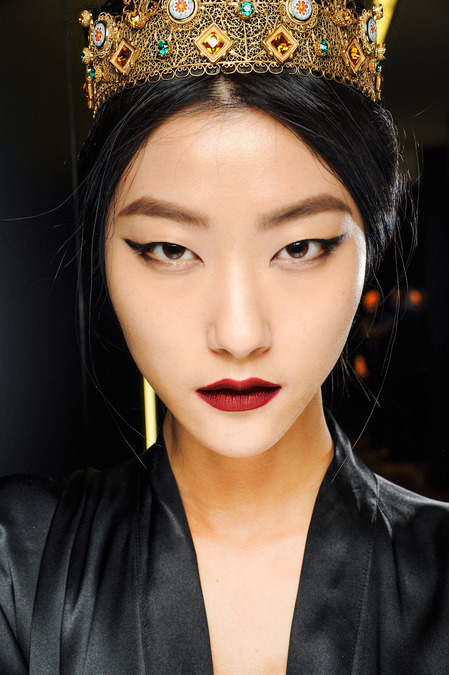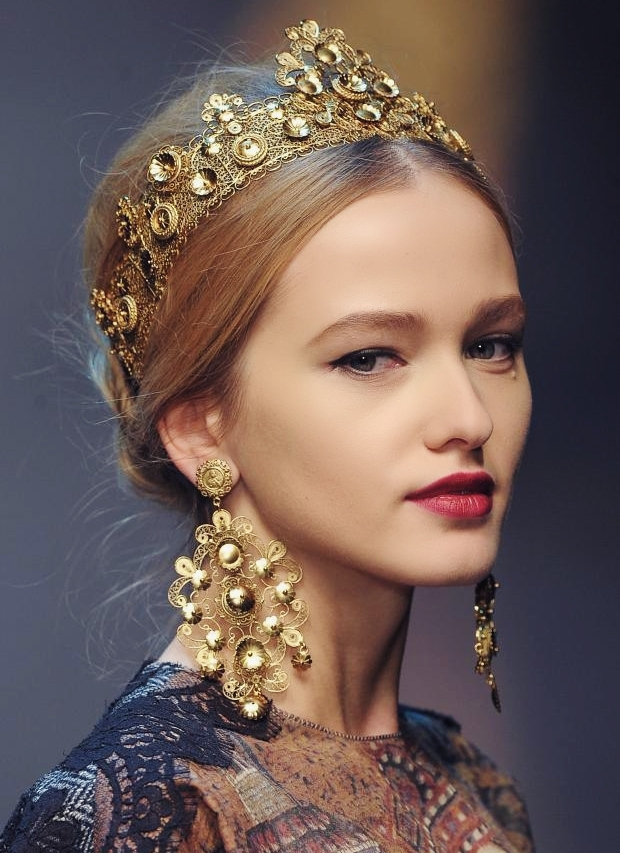 Featured Images & Video courtesy of: Dolce & Gabbana.